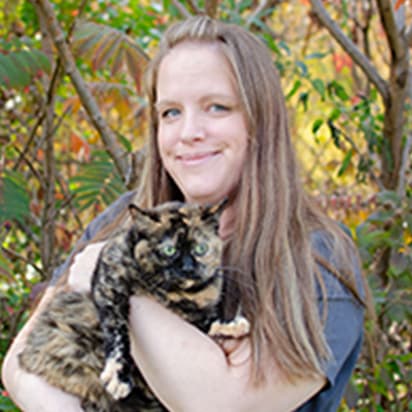 Heidi
Heidi has been a part of the New Hope Animal Hospital team since July 2014, hired as an assistant.
She graduated in 2015 from Minnesota School of Business with an Associate's degree in Animal Science and later became a certified veterinary technician. This career allows her to fulfill her passion performing phlebotomy and assisting the doctors in surgery.
In her spare time, she enjoys playing with her four cats, playing tennis with her husband, and reading Harry Potter and DC comics.
If she had a super power, it would be to communicate with animals.
New Patients Welcome
New Hope Animal Hospital is accepting new patients! Let our experienced vets give your pet the comprehensive care they deserve. Reach out today to book your pet's first appointment.