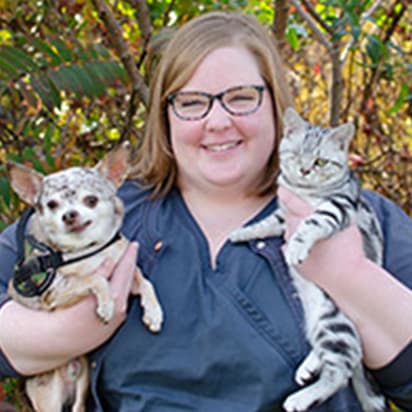 Tabitha
Tabitha has been a certified veterinary technician since 2012. Luckily, she decided to join our team in the winter of 2016.
She graduated from Minnesota School of Business with her degree in veterinary technology. Her passions within the field include; providing care to sick pets and comforting clients in a time of need, watching puppies and kittens mature, and assisting doctors in surgery.
Outside of work, you will find her; reading, crocheting, spending time with family, and hanging out with her three cats and dog Beans.
New Patients Welcome
New Hope Animal Hospital is accepting new patients! Let our experienced vets give your pet the comprehensive care they deserve. Reach out today to book your pet's first appointment.