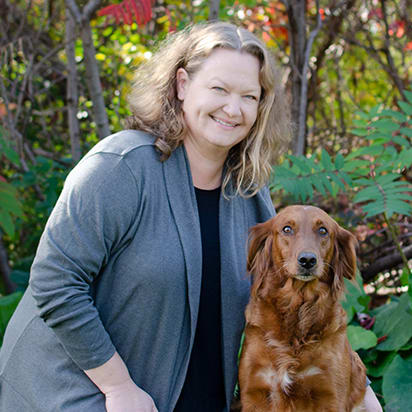 Dr. Ihnen, DVM
Dr. Ihnen has been with New Hope Animal Hospital since November 2020.
She earned her doctorate in veterinary medicine at the University of Minnesota in 2005. Dr. Ihnen's interests include preventative medicine, pain management, and feline medicine.
Outside of work she enjoys training Golden Retrievers and competing with them at hunt tests, obedience, and rally trials. She lives in the country with her family of 4 Golden Retrievers, 1 English Setter, 4 horses, and 3 cats.
New Patients Welcome
New Hope Animal Hospital is accepting new patients! Let our experienced vets give your pet the comprehensive care they deserve. Reach out today to book your pet's first appointment.